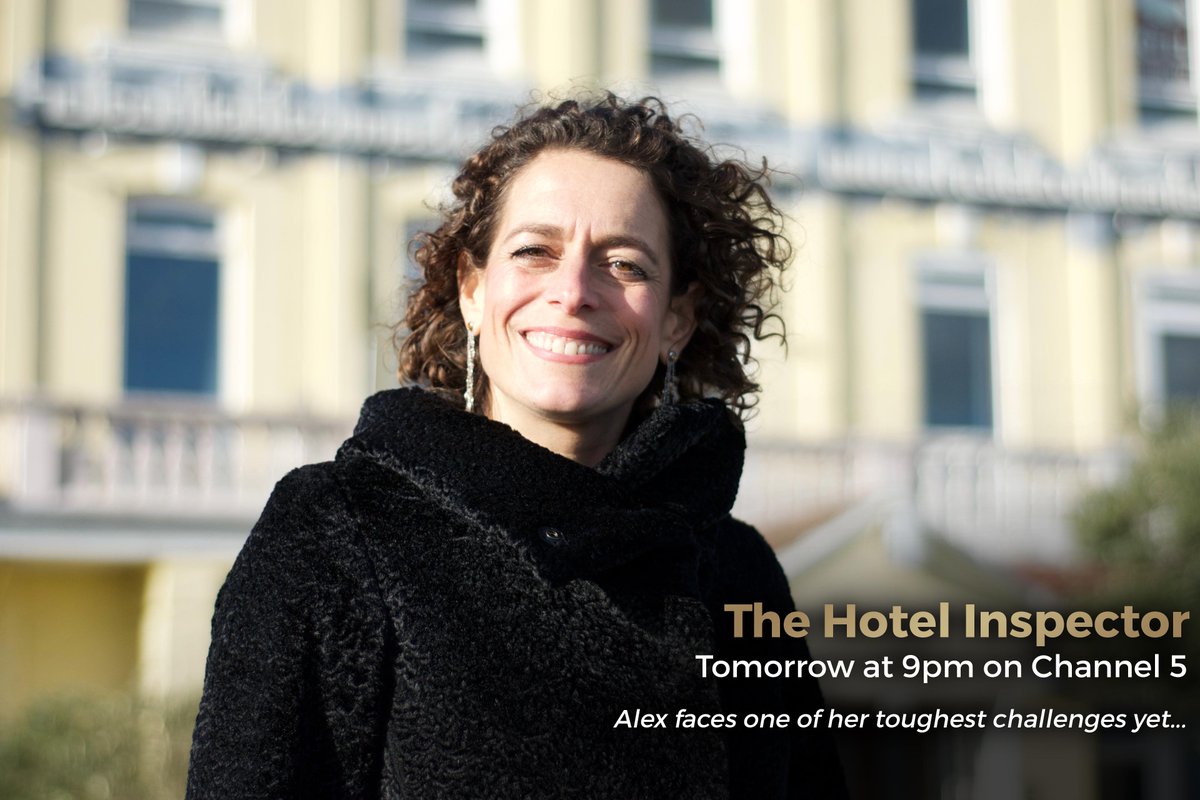 Episode 3 is summarised on catch-up service My5 as:



"Alex has some tough advice for a creative couple who own a quirky beachside hotel in Harwich, Essex, which is in dire financial straits."
Key themes:
Creativity

Under occupancy

Property valuation

Debt management

Cost control

Interdependence
Watch the episode
here
and then let us know your thoughts in the comments section below.
Join in the conversation every Wednesday on Twitter between 9pm and 10pm with #HotelInspector
There was praise for one of Alex's trademark cutting comments...
I'm loving Alex Polizzi today...particularly the description of the wall "exuding a poo"...choice language!

#hotelinspector

😂😂😂

— Julie Platt (@BettyShmem) 15 June 2016
A swipe at the signage...
— Paul Philpott (@kickboxerlad) 15 June 2016
Things got personal...
— Paul King (@ThefirstMrKing) 15 June 2016
Concern that C5 had turned into C4...
Selling the hotel? Is this the

#hotelinspector

or Sarah Beeny selling houses?

— Uncle Vernon! (@UncleVernon3) 15 June 2016
And several remarked that this hotel had done the reality rounds...
— Daniel Chapman (@DanielChappers) 16 June 2016
#hotelinspector

Obviously being on

#fourinabed

didn't get them enough publicity so they are back on tv trying to promote their hotel again

— Part Cyborg ⊕♿ (@Pandoranitemare) 15 June 2016
— Warren Wilson (@MrWJWilson) 15 June 2016
Founder and Lead Consultant
Improving B&Bs, Guest Houses and Hotels
Reserve a Room now