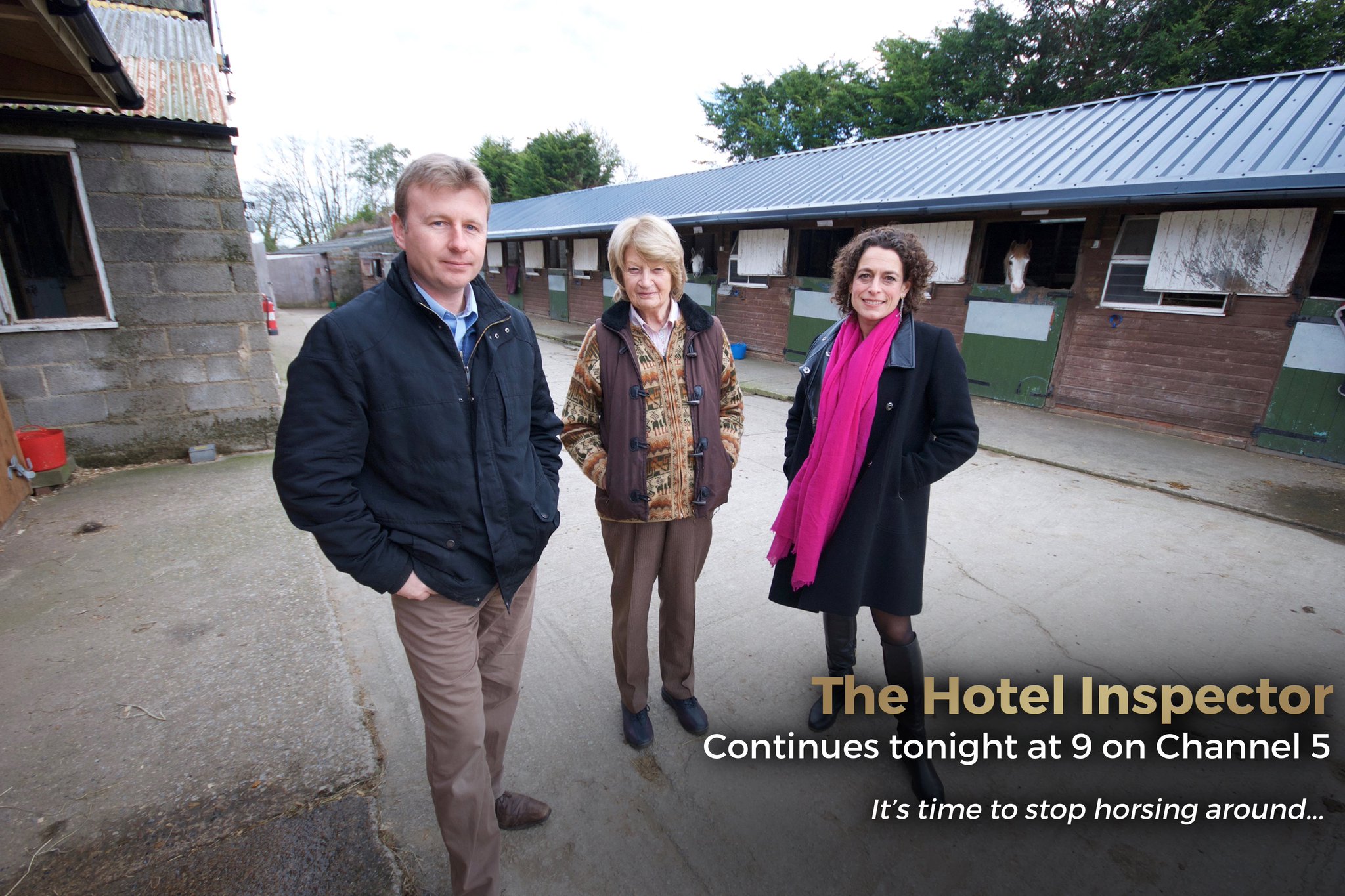 Episode 2 is summarised on catch-up service My5 as:
"Alex turns her attention to a hotel located in the grounds of a stable, where the horses enjoy five-star facilities but human guests are treated less well."
Alex finds a business that is stable on the stable side only. Her design team work their magic on the nine rooms. Negative connotations of the term motel lead to change in nomenclature from Harrogate Motel to Harrogate Country B&B. Jazzy
website
and nods to horses in all the right places. Equine press are impressed and will recommend.
Key themes:
Managing expectations

Cross selling

Consistency

Breakfast presentation

Branding

Review management
Watch the episode here and then let us know your thoughts in the comments section below.
Join in the conversation every Wednesday between 9pm and 10pm on Twitter with #HotelInspector
There was a comment on the slightly tweaked format...
— PJ ¬ (@plasticjinks) 8 June 2016
Alarm at the new interior and old exterior discrepancy...
— nathan (@nathanspears_) 8 June 2016
Praise for one of Alex's one-liners...
— Len M (@covlad007) 8 June 2016
Concern about the poor Search Engine Optimisation post-Polizzi...
— Mart Smith (@Mart_Smith) 8 June 2016
Bizarre, just watching the

#HotelInspector

and tried looking up the new name online, nothing. Where's their rebrand.

— Lauren John (@essexwriter) 8 June 2016
They do say the best place to hide a dead body is Page 2 of Google !
Founder and Lead Consultant
Improving B&Bs, Guest Houses and Hotels
Reserve a Room now