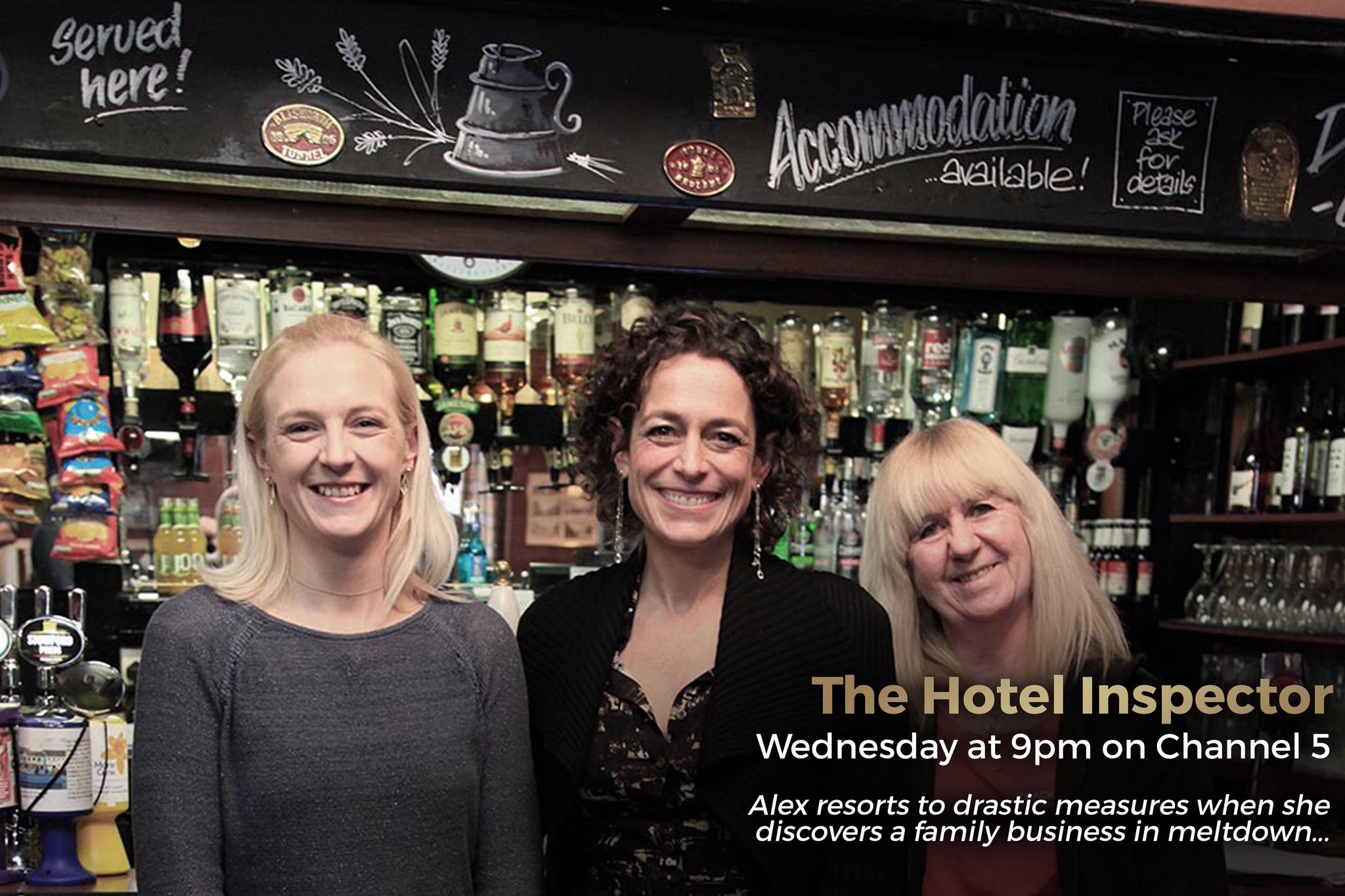 — Channel 5 (@channel5_tv) 22 June 2016
Episode 4 is summarised on catch-up service
My5
as:
"After filling a coaching inn full of surprise guests, Alex has to close the place down to show its owners how to get back on track."
Key themes:
Management of staff

Check-in process

Hospitality basics

Supply chain management

Menu rationalisation

Profitability

Mystery shopping

Concept refinement
Watch the episode
here
and then let us know your thoughts in the comments section below.
Join in the conversation every Wednesday on Twitter between 9pm and 10pm with #HotelInspector
One Twitter user believed she had Alex sussed...
— Terri (@Lemoncake1235) 22 June 2016
The family affair was singled out...
— Carl Johnson (@Carljayjohnson) 22 June 2016
Format tweaks were praised...
— Len M (@covlad007) 22 June 2016
#hotelinspector

Much preferring this new format - more insight into issues with running a hotel and more natural narration/interactions.

— Sarah Morgan (@sajamor) 22 June 2016
Concern was expressed that they didn't know their budget basics...
— Wesley Scott (@wesleyscott) 22 June 2016
Pub expert drafted in as a "supply teacher" on costings was a winner...
— Zoe Palmer (@keepfiteatlegit) 22 June 2016
— Paul Miller (@Cornish_MD) 24 June 2016
So much so that one user foresaw a sister show, erm - shall we say - brewing...
— Mark Tomlinson (@tomo359) 22 June 2016
And the lady herself loved the limelight...
Thanks for all the support tonight for my costing workshop on channel 5

#hotelinspector

It was great working with Alex!

— Ali Carter (@_AliCarter) 22 June 2016
Founder and Lead Consultant
Improving B&Bs, Guest Houses and Hotels
Reserve a Room now