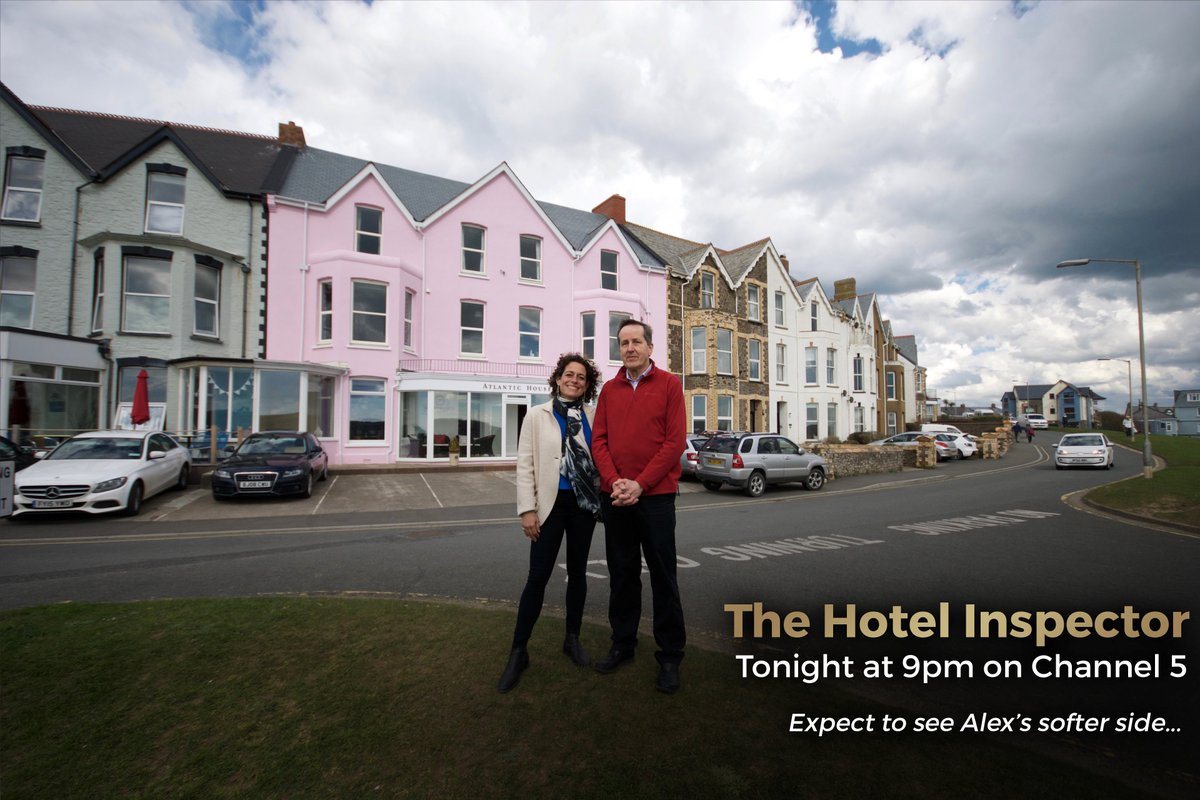 Episode 7 is summarised on catch-up service
My5
as:



"In the seaside resort of Bude in Cornwall, Alex tries to help a shy and retiring hotelier who has a reputation for hiding away from his guests."
Key themes:
Interior vs Exterior discrepancy

Soft skills

Restaurant operations

Marketing collateral

Concept refinement

Becoming master of your niche
Watch the episode
here
and then let us know your thoughts in the comments section below.
Join in the conversation every Wednesday on Twitter between 9pm and 10pm with #HotelInspector
Things got political early on...
Alex Polizzi would be a good PM. A few darlings and sweethearts and I'm sold

#HotelInspector

— D'Arcy Lindsay (@poisonousdarce) 13 July 2016
A declaration of affection was made...
— Andy Bush (@bushontheradio) 13 July 2016
Two Polizzi one-liners, one epsiode summarised as...
— Matt @Travel Geek UK (@travelgeekuk) 13 July 2016
Jargon jarred...
"reception team""guest experience" all fancy words to crank up the price

#hotelinspector

like those TV chefs do

— MikeC (@mikethecraigy) 13 July 2016
Roleplay was rapped...
If I stay in a hotel I want 2b left alone unless I ask for something. As for carrying my bags, I save £5 & do it myself ta

#HotelInspector

— Donna Oyjec (@Donnajoycey) 13 July 2016
Empathy was in abundance...
Is anyone watching

#hotelinspector

? Trev is an absolute gem. I want to stay in his hotel. Thumbs up for the quiet guys in life 👍

— Helen Martin (@ItsHelenMartin) 13 July 2016
To be fair, so good to finally watch a happy ending episode and someone actually taking the consulting advise!

@AhhBude #HotelInspector

— Hayley Davies (@hjd1984) 13 July 2016
#HotelInspector

good on ya Trev! No crime in being socially awkward, nice guys win in the end.

— Andy (@higgythesiggy) 13 July 2016
Founder and Lead Consultant
Improving B&Bs, Guest Houses and Hotels
Reserve a Room now