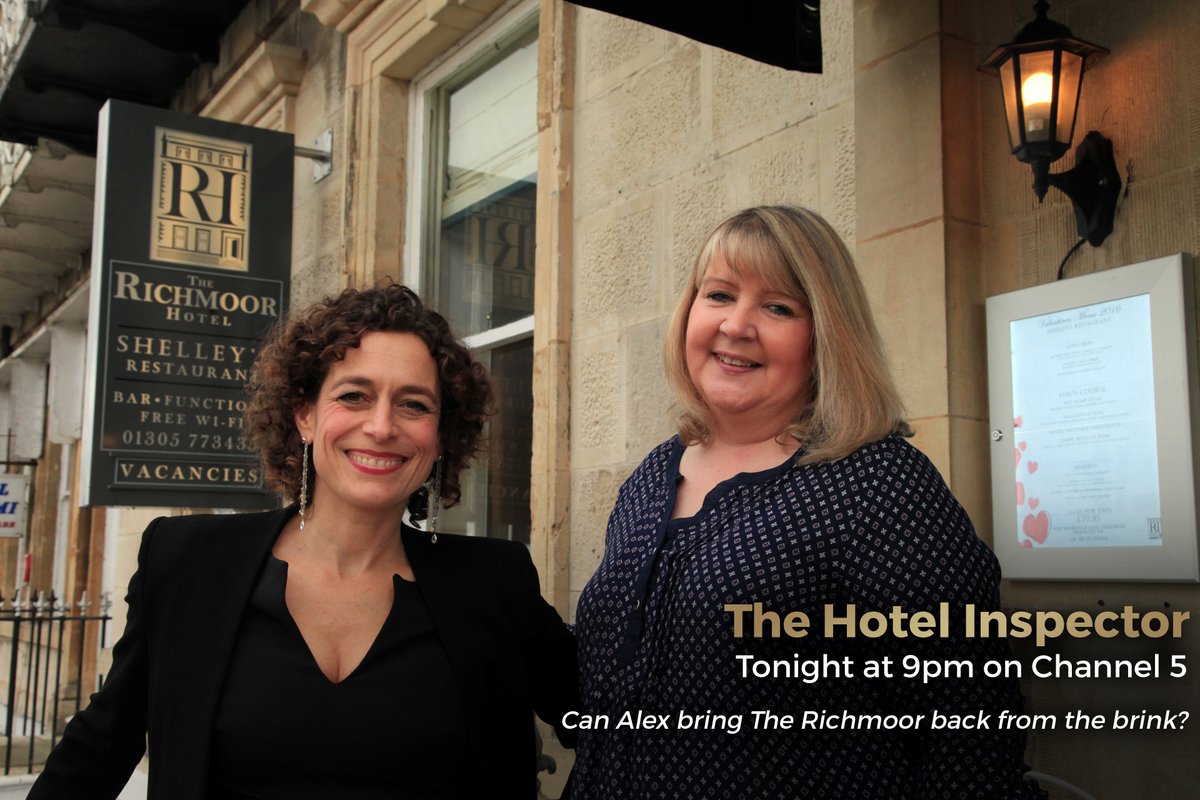 — Channel 5 (@channel5_tv) 5 July 2016
Episode 6 is summarised on catch-up service
My5
as:



"In the Dorset seaside town of Weymouth, Mum and manager Loraine employs several of her seven children at The Richmoor Hotel, but she has been letting her mothering instincts get in the way of business. As a result, the service is starting to suffer."
Key themes:
Employing family members

Reservation procedure

Soft skills

Restaurant operations

Elementary attention to detail gone wrong, e.g. incorrect spellings on menu

Curb appeal - transforming the exterior with not much to shout about into a bona fide candidate for Spot on Signage
Watch the episode
here
and then let us know your thoughts in the comments section below.

Join in the conversation every Wednesday on Twitter between 9pm and 10pm with #HotelInspector
A glimpse of the end result was given...
— IvyRose Holistic (@IvyRoseHolistic) 6 July 2016
A series stereotype surfaced...
Beginning of every single episode of

#HotelInspector

: Susan has no experience of hospitality and bought this 38 bed hotel 4 years ago

— Ed Davies (@edavieswork) 6 July 2016
Alex's enforced breather was summarised with a GIF...
— ohchrisburton (@ohchrisburton) 6 July 2016
The silverware was slated...
— Auntie Pegg (@AuntiePegg) 6 July 2016
Things got saucier in a different way...
— Lynsey (@wannabwinehouse) 6 July 2016
The line everyone had been waiting for appeared...
The kids are using this place like some kind of hotel .... 🤔

#hotelinspector

— James (@eggcups) 6 July 2016
Pixelation was panned....
irrationally annoyed by the inconsistent sign blurring on

#hotelinspector

😫

— Annie Clay (@anniexcc) 6 July 2016
Founder and Lead Consultant
Improving B&Bs, Guest Houses and Hotels
Reserve a Room now